Coronavirus/COVID-19
As you all know, to protect our society, meetings for all sections of Scouting have been suspended.
But don't worry – Scouting continues on the internet!
Here are a few ways in which you can continue to enjoy your Scouting at home. Maybe you could share them with your Scouting friends on social media?
Click on the activity pack appropriate to your section and have some fun!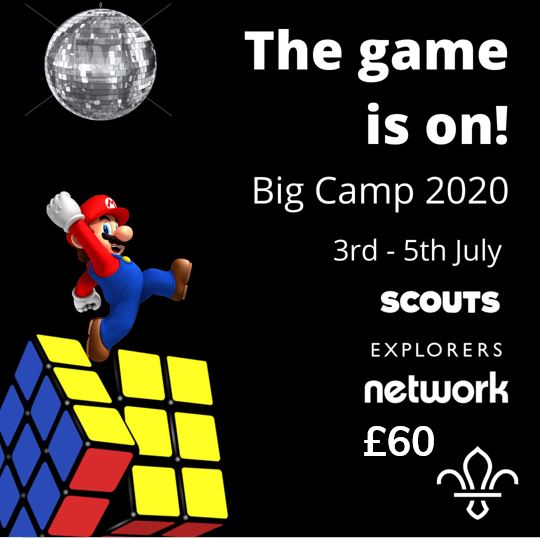 Big Camp 2020
Are you aged 10 – 25?
If so, this camp is for you!
Open to all Scouts in Tamworth/Staffordshire.
Even if your troop/leaders are not attending you can still come and experience the most awesome camp in the diary this year!
We will provide transport to and from Tamworth too!
If you are interested please complete this form: Big Camp 2020
Welcome to the official website for Scouting in the district of Tamworth, Staffordshire, UK