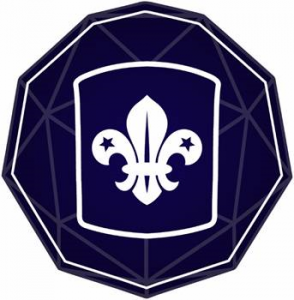 The Quest for the Crystal Woggle
Dates changed to 23rd and 24th February 2019.
Enter the shady world of espionage and secret agents to escape with the big prize – the Crystal Woggle.
Your mission, should you choose to accept it, is the Quest For The Crystal Woggle.  As a team of Special Agents, you must successfully complete six of the many high-tech challenges in the top-secret world of Area 51, to crack the code to the vault where the highly-prized Crystal Woggles are stored and to escape with your very own Crystal Woggle.
Brand new for 2019, The Quest For The Crystal Woggle is an exciting event for Beavers, Cubs and Scouts on the weekend of Saturday 23rd and Sunday 24th February.  Working in teams of 3 to 6 agents during a 3-hour session at our secret location in Tamworth, youngsters will find themselves in a unique world of high-tech activities to entertain and challenge all age ranges.
On successful completion of six of the large number of activities undertaken during their Quest, teams will achieve the ultimate reward for their skill and teamwork – a replica for the coveted Crystal Woggle to wear as evidence of their achievement – one of only 600 in existence!
Team sizes are flexible to allow any number of Beavers, Cubs or Scouts to take part.  Teams will be made of youngsters from their own sections and the activities have been devised to appeal to and challenge all ages.
The cost is £5 per person, which includes a plastic Crystal Woggle for each participant to wear and take away.
Make sure your group has teams entering ….. speak to your section leader.